---
Fish Hoek is a picturesque town situated about halfway down the Cape Peninsula, between Cape Town and Simon's Town. It is well known for its beach, which gets jam-packed on sunny days. Fish Hoek is renowned for its friendly hospitality, proximity to all sorts of tourist attractions and activities besides boasting one of the best swimming beaches in the Cape. There is also a good suburban railway link with Cape Town to the north and Simon's Town to the south. As a coastal suburb of Cape Town, Fish Hoek is popular as a residence for commuters and holidaymakers alike. The traditional industries of 'trek' fishing and angling co-exist with the leisure pursuits of surfing, kayaking, sailing and sunbathing.
Also read: Fish Hoek, Cape Town's Favorite Beach Destination
Holiday in Fish Hoek


View Map of Fish Hoek
---
Afri Zola Guesthouse, Self-Catering Apartments, FISH HOEK
Situated on the mountain side of Fish Hoek overlooking the False Bay, Afri Zola Guesthouse has an outdoor pool and offers self-catering accommodation with free Wi-Fi and floor heated bathrooms. Each room at Afri Zola is individually decorated in a luxurious style with African spirit. All 4 rooms in the guesthouse have sea views. Some units have a fully equipped kitchenette, while some have a private balcony with views of the area. The Afri Zola Guesthouse has an outdoor pool area with a terrace that offers panoramic views of the Southern Peninsula. The staff can help scheduling excursions to Robben Island or Table Mountain as well as car and bike rental. The Clovelly Country Club golf course is less 15 minutes' driving away from the hotel. Free parking available on site.
Apartment The Nook, Self-Catering Apartment, FISH HOEK
Apartment The Nook offers accommodations in Fish Hoek, just 15 miles from Cape Town. Apartment The Nook features views of the sea and is 28 miles from Stellenbosch. There is a dining area and a kitchenette complete with a microwave, a toaster and refrigerator. A flat-screen TV is featured. There is a private bathroom with a shower. Panorama is 20 miles from Apartment The Nook, and Camps Bay is 14 miles away. The nearest airport is Cape Town International Airport, 15 miles from the property.
A Whale of a Time, Self-Catering Accommodation, FISH HOEK
Overlooking False Bay, we offer guests a variety of accommodation options: a Luxurious Cottage, Penthouse, Garden Apartment and single bedroom Apartments. Luxurious Cottage - Built with hand packed stone carried by hand from the mountain cliffs of Sunny Cove, with dark beams and gum poles with thatch, looking through dormer windows out onto the sea. Your views unsurpassed to the Hottentots Holland mountain rage across the bay. The Penthouse - Well the name says it all - soft, romantic and full of charm. Solid Oregon kitchen - fully fitted with microwave, fridge etc. The Garden Apartment - Warm ambience welcomes you to this lovely two bedroom, two bathroom (one Jacuzzi bath) spacious garden apartment overlooking the sea.
The Upper Deck at Sunny Cove, Self-Catering 3 bedroom apartment, FISH HOEK
The Upper Deck at Sunny Cove offers accommodation in Fish hoek, 24 km from Cape Town. Guests benefit from balcony and a barbecue. Free WiFi is provided. There is a dining area and a kitchen. Towels and bed linen are featured at The Upper Deck at Sunny Cove. There is a private bathroom with a bath. Free private parking is available at the apartment. Bike hire and car hire are available at the property and the area is popular for golfing. Stellenbosch is 46 km from The Upper Deck at Sunny Cove, while Panorama is 32 km from the property. You can engage in various activities, such as horse riding and snorkelling. The nearest airport is Cape Town International Airport, 24 km from the property.
Continue browsing accommodation in Fish Hoek
---
Fish Hoek, Cape Town's Favorite Beach Destination by Gen Wright
Fish Hoek Apartments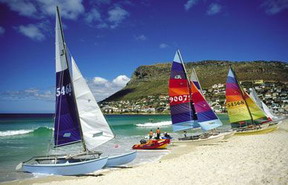 When one plans a vacation, part of the process is to designate the leisurely activities one can undertake during the vacation time. If we speak of staying on the beach, we plan to bring our swimsuits and sun block lotions to make our swimming on the beach a memorable experience. But don't you know that Fish Hoek's sandy white beach is just one of the numerous attractions it has and swimming is just one of the plentiful activities one can undertake while vacationing in this place?
The Fish Hoek is also great for sight-seeing. It is a village between Cape Town and Simon Town, having the best seaside views with great whites and dolphins providing natural entertainment with jumping and frolicking on the shimmering blue waters of the Indian Ocean. Aside from swimming, one can also watch the spectacular water animals flaunt their stuffs for the tourists to see. One can also do some surfing on one of Cape Town's finest beach. If you really like nature trips, the mountains you see on Cape Town are perfect for nature hiking.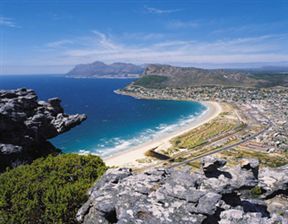 You can visit the Table Mountain which is being nominated to one of the World's Natural Wonders. You will see the wildlife animals residing on these South African mountains. If you just love nature, it can be a great chance to see the great whites through kayaking. You can also go sailing on the warm Indian Ocean and see more of these water animals. Just make sure you have all the travel essentials with you.
The Fish Hoek seaside is one of the best places on earth and you should take with you all the necessary things to make your trip very enjoyable. The beauty of the seaside plus the leisurely activities one can do on this paradise are just one of the few reasons why one should come back to spend the holidays here.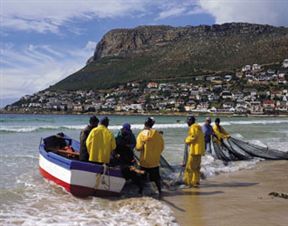 Part of the planning process is choosing the accommodation that will work best for you. There are a lot of hotels and lodges that can provide the beautiful view of the ocean and the mountains. You don't have to worry about the hospitality, the accommodation are one of the finest on the world. For sure, you don't have to worry anything. You will experience the fine South African hospitality through their finest accommodations. The seaside is also gifted with beautiful hotels and lodges that are fully furnished with amenities.
Aside from swimming, sailing and kayaking, one can also go fishing on the waters of Fish Hoek. It is so teeming with the tastiest fish on earth. If you've got appetite for fresh fishes, then fishing on this part may be the best activity for you. How about experiencing a grilled fresh tuna or salmon? Yes, it is tasty and sumptuous.
If you have decided to witness this beautiful place, just don't forget to bring water-proof cameras, sun block and extra batteries. For sure, you won't want to let any single detail pass without you taking a camera shot for your photo album.