Holiday at Century City in Cape Town by Kelly Wheeler
Century City Apartments
We all need a holiday from time to time, but not many of us can afford to jet off overseas on an annual whim. And why should we? South Africa is home to incredible scenery and activities that causes tourists the world over to come to us. Unfortunately, this also means that many of our best places are often booked up far in advance. The solution? Make use of the local advantage and utilise the lesser known but just as impressive places on offer that only we are luckily enough to know about.
Holidaying at one of the many accommodation options in the Century City area in Cape Town might not be first on many tourists' agenda, but it actually offers an abundance of fun things to do and places to explore. Perfect for a winter break these accommodation offerings are surrounded by indoor and outdoor activities and are only a short drive from the city centre and its own plethora of amazing attractions. This break from the humdrum of daily life back home can include an exhilarating day at a theme park, extensive shopping trips, daily kids' activities and even a romantic night out at the casino for mom and dad. Century City also has a zero-tolerance policy towards crime and an internal shuttle service that runs between all the major centres, making it a safe and pleasant place to bring your family.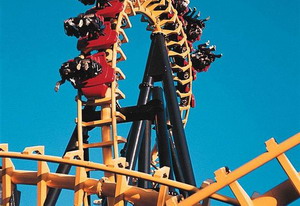 Local Attractions
Ratanga Junction is always a favourite for young and old. Situated adjacent to the Canal Walk Shopping Centre, this theme park is open during the school holidays and on all public holidays. More than 30 rides and attractions are featured from the fast-paced Cobra roller-coaster to the more sedate boat rides. Young and old can get their adrenalin pumping on the Runaway Train or get soaked on the gravity-defying Monkey Falls. Daily shows and live entertainment are on offer to keep you occupied as you recharge in the extensive food court.
Canal Walk Shopping Centre's slogan is "Shop the World" and that is no exaggeration. With over 400 shops to peruse, there really is a whole days worth of shopping to be done. From grocery chains to eccentric curio shops, there is no need to go anywhere else. Canal Walk does not only offer an incredible array of shop, but also has entertainment for the whole family. The MTN ScienCentre is geared at teaching young ones the joys of science in a fun and interactive way. The games and gadgets will enthral you and your kids and before you know it you all will have learnt something new! The POP Place of Play Centre in Canal Walk has also just opened and offers children a play park that they could only have dreamt of before. From a magnetic climbing wall to go-karts and dress up corners, there is something to tickle every child's imagination. The food court also play host to a variety of shows, with the large stage housing each exciting event. Theatrical productions are on offer every school holiday and exhibitions of everything from wedding decor to exotic foods often frequent the centre.
Golf Fanatics Golf Village is situated conveniently on the N1 highway and is more than just a simple driving range. The scenery is breathtaking and the putting and chipping greens challenge any level of golfers. Instructors also offer complete programmes - from taking beginners through the golfing basics to helping the golfing pros refine their game.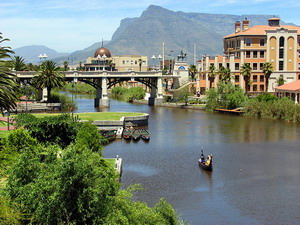 Intaka Island offers a great way to get outdoors and have a break from the shopping centres while spending a little time getting back to nature. This award winning 16 hectare wetland is rich in indigenous plants and bird life and is a haven for bird watchers and nature enthusiasts alike. Aptly named, Intaka means bird in Xhosa and refers to the many birds that have taken sanctuary in this conservation area. This unique area encompasses 8 hectares of natural seasonal pans and another 8 hectares of constructed wetlands that serve to cleanse and purify the water from Century City's six canals. This unique conservation project shows how man and nature can work together and doubles as a great place to walk, explore or picnic.
Grand West Casino is a little further afield but offers so much to do that you could spend the entire day there, making it well worth the drive. Kids won't know where to start thanks to the cinema, ice rink, ten-pin bowling alley, carousal rides and arcade games - to name only a few of the attractions on offer. Parents can relax at a slot machine or head to the legendary Roxy Revue Bar for a live show. There are many unique restaurants among the themed 'district's' streets each with their own delectable menu or you can choose from an array of fast food outlets at the food court. A romantic dinner can be finished off with a round of cocktails at one of the numerous bars in the complex, many of which offer live music and dancing after hours.
The Durbanville Wine Route is often likened to the Constantia Route nearby but is far less congested with tourists. Nine estates lie beneath the Tygerberg Hills just north of Century City and the unique terroir that differs from farm to farm makes for a completely different wine experience. The fruit-driven and stylish wines are either influenced by the cool breeze of the Atlantic Ocean or by the warmth of the interior valley. These differences affect the estates themselves with some of them offering a cosy, quiet day out while others feature modern attitudes to wine making that are an eye-opening experience. No matter which farm you choose to visit, from delightful lunches to picnics and tastings, the Durbanville Wine Route guarantees a fantastic day out for the entire family.
Amazing Century City Accommodation Offerings
There are many fantastic Century City accommodation options on offer in the Century City area. Bougain Villas uniquely combines the safety and tranquillity of a country village with the ultimate in style and sophistication. These self-catering facilities give you the ultimate freedom to explore the surrounding attractions in your own time and can sleep up to six people, making it ideal for a family holiday. A clubhouse, braai area, swimming pool and jogging trails ensure that there is plenty to do should you simply want to relax there all day. If it is modern luxury that you are after, then the Knightsbridge Century City is the ideal accommodation option for you. This modern glass and steel structure is a triumph of modern architecture and features many communal facilities, almost tempting you to never leave. A gym, indoor heated pool, saunas, Jacuzzis and wellness centre are all on hand to help you have the vacation of a lifetime.