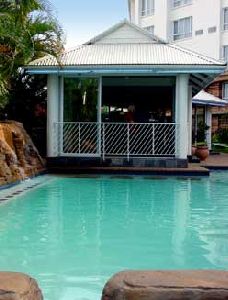 Durban North - Activities
Ushaka Marine World
uShaka Marine World in Durban, South Africa, the largest ocean park in Africa, boasts fresh and sea water attractions from shipwrecks to an aquarium and dolphinarium, from water slides to amusement parks, from adventure sport to fine dining and shopping.
Gateway Theatre of Shopping
Attractions at the centre apart from the superb shopping are the entertainment facilities which include 'D-Rex' the only double break wave pool in the world, a huge Tony Hawke designed skateboard park, as well as a climbing wall, an IMAX theatre, cinemas and much more.
Umgeni Bird Park
Less than a kilometre (easy walking distance along the river banks) of the hotel is the Umgeni Bird with a huge collection of both indigenous and exotic birds.
Mangrove Swamp:
A short walk towards the ocean brings you to the Mangrove Swamps where the the plant and animal life of a typical mangrove can be witnessed close up.
Windsor Park - Golf Course
Directly across the river from the hotel offers a fair challenge on one of the busiest municipal golf courses in South Africa. Visitors are welcome and green fees are incredibly reasonable.
Kings Park Olympic Swimming Complex
This complex offers two pools, an Olympic sized main pool and a second diving / water polo pool. Both are heated and thus ideal for those who need their daily swimming exercise.
Absa Park Rugby Stadium:
The home of Natal Rugby and the ever popular Natal Sharks, ABSA Park can be seen from the hotel and transport to 'big games' is available on request if you prefer not to walk the 1½ kilometres to the Stadium.
Virgin Active Health Club
A Virgin Active Health Club is situated at the southern entrance to ABSA Park Rugby Stadium. Members are welcome.
Kings Park Soccer Stadium
The new stadium played host to several of the Soccer World Cup games in 2010, including one of the semi-finals. The stadium has a seating capacity for 70 000 people. The arches are100m high. The stadium covers 320 x 280 square metres and is 45m in height.