Realtime booking made easy:
Our clients take realtime bookings day & night.
DO YOU?
You can book a flight or a car online. Why not a B&B or guest house? Give your guests and corporate clients the availability information they need to book online immediately.
With nightsbridge software, you connect live availability to your own website, as well as top accommodation portals & travel agents.
Guests can check availability, book and pay online in one go.
Why is realtime availability important?
More and more people are using the internet to book their
holidays and business travel. Guests send emails to several establishments at the same time, because they don't know if you have availability. You could lose the booking to a competitor in the time it takes you to respond.
Realtime availability avoids this problem as guests can confidently book a room immediately, knowing the availability information is accurate and up-to-date.
Benefits to you:
1. Turn browsing into booking.
Get a booking (rather than just an enquiry) while you have the guest on your site.
2. Receive bookings any time of the day or night.
You can secure bookings while you're away from the office - or even while you're asleep.
3. Free up your time
No more endless email ping-pong with dozens of requests. You only need to keep one booking system up-to-date to enable live bookings from many websites.
"It's the easiest thing since sliced bread. One click of the mouse, and the guests are in the house!" (Mike - The White House - Durban)
Contact NightsBridge today.
We make realtime availability easy.

Find out more.
Call (021) 790 9918
or send an email.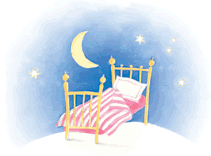 "82% of travellers who plan their trips online, now also book reservations online."
Survey by the Travel Industry Association of America (TIA)
Update Just
One Calendar
Use the nightsbridge booking software, or use our integration to
your PMS (e.g. Hotelier, INNkeeper, Panstrat, Guest Manager, Roommaster.)
Multiple Websites
Display the link on 20 accommodation websites and travel portals, as well as your own site.
Real Bookings
Guests select, book
and pay in realtime.