Golf in South Africa Travel Guide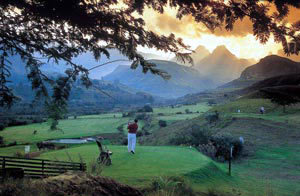 South Africa is a great golfing destination for a number of reasons. Firstly, and perhaps most importantly, there are loads of great golf courses. Secondly, the weather is fabulous and, thirdly, the green fees, as a rule, compare very favourably to those of the northern hemisphere. A fourth, and not to be under-estimated, advantage is that there is so much else to do in South Africa that the partners and family of golfers will be quite happy to be let loose with a rental car, some sun screen and a credit card.

There are about 450 golf courses in South Africa, so youíll find somewhere to play in even the most obscure little town, but there are a few hotspots. Gauteng in general and Johannesburg in particular, has a vast number of excellent golf courses. However, itís not the most tourist-friendly spot for partners and family, unless theyíre into shopping, in which case, youíve found heaven. But the title of golfing heaven is a greatly fought over one. Even Sun City, with its two absolutely superb Gary Player-designed courses and a host of other rather plastic attractions is trying for the title, but itís not quite there.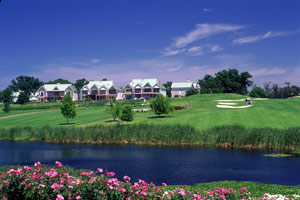 Some areas of Mpumalanga and Limpopo have interesting golf courses, some of which have crocodiles in the water hazards and warthogs trotting down the fairways, but they also donít quite swing it.
Cape Town is a serious contender. With loads of great courses, the beaches, the mountain, a great city, flowers, etc, itís almost there. But itís really just a great holiday destination that happens to have some good golf courses. Even if you include the Winelands with its handful of golf estates on wine farms with wellness centres, itís still a runner up.
The North and South Coasts of KwaZulu-Natal are definite possibilities. Some excellent golf courses hidden away among the sugar cane are supplemented by the rather hyped and over-developed beach culture. Itís close, but the title Ė unequivocally Ė goes to the Garden Route.
Between Mossel Bay and Plettenberg Bay, a distance of about 130km, there are no less than 15 golf courses, many of which appear regularly in the top ten or twenty lists. But the best part is that this area really will keep the rest of the family happy so you can find a good central spot and play a different course every day for two weeks and return to a smiling spouse and cheerful offspring.